Starting from iron-steel business and construction, after more than 20 years, IPC is now a national corporation, fabricating , supplying steel materials and installing foundation construction. IPC is proud to be one of the largest construction corporations and EPC contractors in Vietnam, with 9 member companies and branches in country and abroad. Our average annual revenue of IPC Group is nearly VND12 trillion ($521.74 million).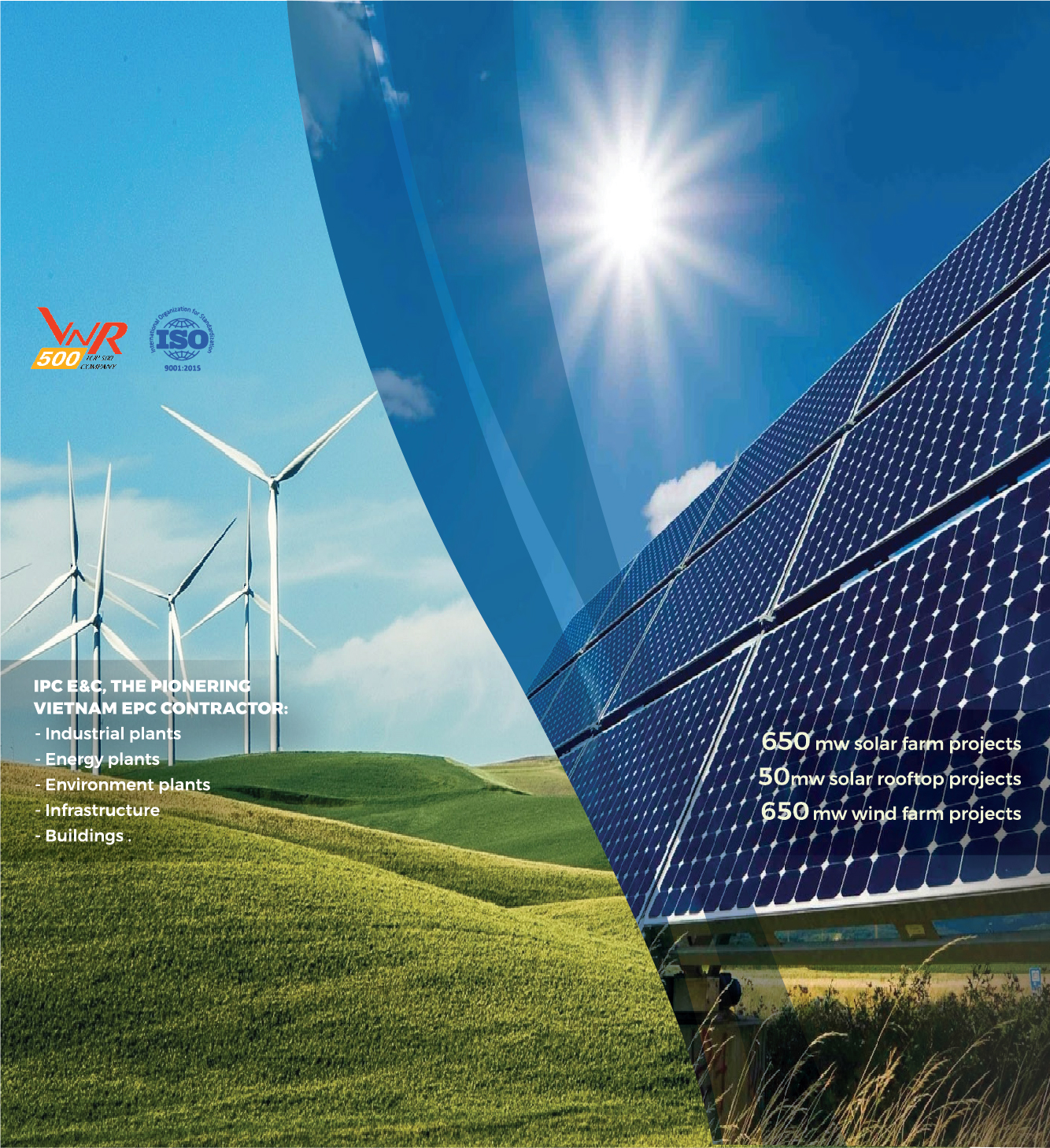 One of IPC's strategic steps was to enter the renewable energy market to be ahead of future trends and create sustainable value for businesses. Right from 2016, with great determination and efforts, IPC has been the Main contractor for the first rooftop solar power project in Northern Vietnam.
After nearly 10 years of participating in the renewable energy market, IPC Group, represented by IPC E&C, has undertaken the role of EPC contractor for hundreds of renewable energy projects: from rooftop solar power projects with a capacity of several MWp to large capacity solar and wind power plants in Ninh Thuan, Gia Lai, Soc Trang, etc. To date, IPC E&C is the leading Vietnam EPC contractors for power projects with a total capacity of 1.4 GW: ~700MW of farm solar power, 100MWp of rooftop solar power, 600MWp of wind power plants. Our professionalism and efficiency are appreciated by our Clients and partners.
With increasing capacity and experience, we now provide not only EPC services, but also Operation and Maintenance (O&M) services, we expand our operations to manufacturing structures, infrastructure construction, complete MEP solutions offering for all types of factories, workshops, urban areas… that are independently invested. IPC E&C is firmly asserting itself as the pioneering EPC Contractor in Vietnam for industrial plants, energy plants, water treatment plants and infrastructure, buildings.